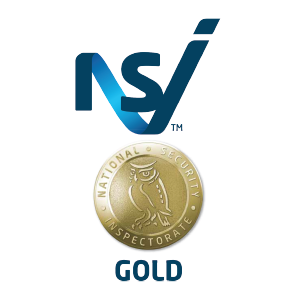 JJ Group (Contracting) Ltd are an NSI accredited supplier and integrator of Fire and Security system. With both NACOSS Gold and Fire Gold certification, as well as BAFE registration (SP203-1), our highly qualified F&S team are leading the way in providing solutions for Design, Installation, Commission/Handover, and Maintenance of all types of Fire and Security systems.
Whether you have a small domestic property, or multi-site, fully integrated project, we are always happy to provide installation and maintenance solutions which are tailored to meet your specific requirements.
Our ISO 9001 Quality Management System, ensures that the service you receive from JJ Group is up to the highest standards possible, and is reviewed at every stage by our management team. This allows you feel completely secure in the knowledge, that every detail of your project is of a quality second to none.